Windows 7

Although the look of Windows 7 may seem to be nothing more than some polish applied to the Vista Aero theme, make no mistake this is a full rebuilt replacement operating system, more than just Vista done right. From driver support to multi-touch groundwork for the future, better battery management for laptops to the most user-friendly interface Microsoft has ever had, Windows 7 is by far the best operating system from Microsoft to date.

Windows 7 will support both 32-bit and 64-bit systems. The bare minimum requirements for the 32-bit include a 1GHz processor, 1GB RAM, 16GB available hard-disk space, and a DirectX 9 graphics device with WDDM 1.0 or higher driver. 64-bit systems will require at least a 1 GHz processor, 2GB RAM, 20GB of free space on your hard drive, and a DirectX 9 graphics device with WDDM 1.0 or higher driver.
Office 2010

Office 2010 is more "role-based" than previous versions. There are features tailored to employees in "roles such as research and development professionals, sales people, and human resources." In its Internet implementation, Office 2010 incorporates features of SharePoint Server and borrows from "Web 2.0" ideas.

Microsoft Office 2010 includes updated support for ISO/IEC 29500:2008, the International Standard version of Office Open XML (OOXML) file format. Office 2010 also provides read support for ECMA-376, read/write support for ISO/IEC 29500 Transitional, and read support for ISO/IEC 29500 Strict. The intent of the ISO/IEC is to allow the removal of the Transitional variant from the ISO/IEC compliant version of the OOXML standard. Microsoft Office 2010 supports OpenDocument Format (ODF) 1.1, which is an OASIS standard.





Server 2008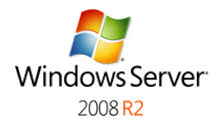 Microsoft Windows Server 2008 is the most advanced Windows Server operating system to date, designed to power the next-generation of networks, applications and Web services.

With Windows Server 2008 you can develop, deliver and manage rich user experiences and applications, provide a highly secure network infrastructure, and increase technological efficiency and value for your small to medium business.
Windows 7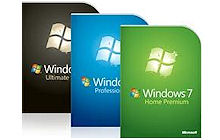 Windows 7 was built around our feedback, so we'll see a lot of things we've asked for. We asked Microsoft to make everyday tasks faster and easier, to make our PC work the way we want it to, and to make it possible to do new things in both business and home environments.

And that's exactly what Microsoft are doing.

Windows 7 Service Pack 1 is now available, check here.
Office 2010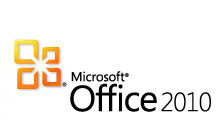 Microsoft Office 2010 offers you rich and powerful new ways to deliver your best work at work, home or school on your computer, from a Windows Mobile-based Smartphone or via a Web browser.

Quickly and creatively grab your audience's attention and inspire them with your ideas by using enhanced and easy-to-use tools, customizable templates, color schemes, and photo-editing capabilities.
Expression Studio 4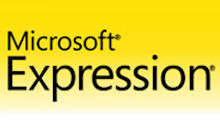 Microsoft Expression Studio 4 Ultimate opens up a new world of creative possibility. Its professional design tools give you the freedom to make your vision real--whether you're designing for standards-based Web sites, rich desktop experiences, or Silverlight.
A powerful, if rather costly development suite with some exceptional design tools.
Visual Studio 2010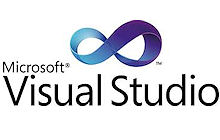 Visual Studio 2010 is packed with new and enhanced features that simplify the entire development process from design to deployment. Customise your workspace with multiple monitor support. Create rich applications for SharePoint and the Web.

Target multiple versions of the .NET Framework with the same tool.
Microsoft Cloud Power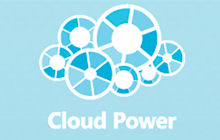 Revolutionize the way your IT department works with Microsoft Cloud Power. Enable ground-breaking innovation through increased productivity, new development, and new breeds of online collaboration and productivity tools.

With Microsoft Cloud Power, a new world of computing power is within your reach.


Designed and priced for small businesses, the NEW Windows Small Business Server 2011 (SBS 2011) solution suite offers agile, all-in-one, secure server solutions. The three types are:
• Windows Small Business Server 2011 Standard (SBS 2011 Standard) is the right server for small businesses that need a complete, on-premise solution with enterprise-class Windows server technologies for communication and collaboration.
• Windows Small Business Server 2011 Essentials (SBS 2011 Essentials) is a new, easy-to-use, first-server solution designed and priced especially for small businesses (up to 25 users) that can seamlessly integrate into online services such as Office 365, cloud backup and cloud management solutions. It is expected to release in the first half of 2011.
• Windows Small Business Server 2011 Premium Add-on (SBS 2011 Premium Add-on) is a powerful data management and analysis solution that includes a second Windows Server 2008 R2 license and SQL Server 2008 R2 technologies.