Quick Links
Enhancemyse7en
Windows 7 is fast and it is quite satisfying in the role of replacing Windows XP and Vista, but you can make it much faster and responsible with EnhanceMySe7en. EnhanceMySe7en helps users to control many aspects of the system with maximum convenience. You will get everything needed for maintaining Windows 7 in a perfect condition.
Ultimate Windows Tweaker v2
Ultimate Windows Tweaker is a freeware TweakUI Utility for tweaking and optimizing Windows 7 & Windows Vista, 32-bit & 64-bit. It can simply be downloaded and used as a portable application to customize your Windows to meet your requirements. With judicious tweaking, it can make your system faster, more stable, and more secure with just a few mouse clicks.
Systerac Advanced Tools
A great package of tools for Windows that will improve your PC performance, speed up your programs and Internet connection, diagnose pc problems and tweak your Windows 7, Vista and XP PC for optimal results.
Comodo Backup
Backup reliably copies your files to a safe place and keeps track of all changes to those files.
GFI Backup
GFI Backup – Home Edition enables you to back up your important documents, photos, music, emails and program settings using a simple but smart wizard-driven interface to most popular storage devices.
Cobian Backup
Cobian Backup is Open Source and backup software for windows. It is multi-threaded program that can be used to schedule and backup your files and directories.
VLC Media Player
The media player that fills all your needs. It can handle DVDs, (S)VCDs, Audio CDs, web streams, TV cards and much more. You don't need to keep track of a dozen codec packs you need to have installed.




ESET NOD32 Antivirus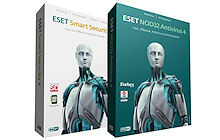 ESET NOD32 Antivirus Home Edition provides the world's fastest and most effective proactive antivirus and antispyware protection for your home computers. Built on the award-winning ThreatSense® engine, ESET NOD32 Antivirus software proactively detects and eliminates more viruses, trojans and worms than any other antivirus software available today.
Amongst many accolades, ESET is the only antivirus company worldwide that has consistently never missed a single In-the-Wild worm or virus in the Virus Bulletin VB100 tests since May 1998. We continue to hold the world record of Virus Bulletin 100% Awards, holding 65 awards to date.
Malwarebytes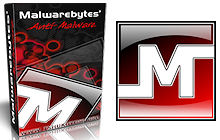 Malwarebytes' Anti-Malware is an anti-malware application that can thoroughly remove even the most advanced malware. It includes a number of features, including a built in protection monitor that blocks malicious processes before they even start.

FileASSASSIN is an application that can delete locked malware files on your system. It uses advanced programming techniques to unload modules, close remote handles, and terminate processes to remove the file. Please use with caution as deleting critical system files may cause system errors and more...
CCleaner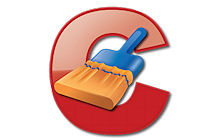 CCleaner is a very efficient and easy to use utility that cleans and optimizes your PC to ensure optimal performance and freedom from malware.

The beauty of CCleaner is the speed at which it carries out the various scans and fixes. Its main purpose is to clean any unnecessary files from your hard-drive and on opening the program you see the various aspects of Windows that you can search through and clear. CCleaner will also detect your installed applications that may hold on to files which are no longer any use, such as Google Earth...
Spybot-S&D

Spybot - Search & Destroy detects and removes spyware, a relatively new kind of threat not yet covered by common anti-virus applications. Spyware silently tracks your surfing behaviour to create a marketing profile for you that is transmitted without your knowledge to the compilers and sold to advertising companies.

And for professional users, Spybot-S&D allows you to fix some registry inconsistencies and extended reports.
SuperAntiSpyware

Detect and Remove Spyware, Adware and Remove Malware, Trojans, Dialers, Worms, KeyLoggers, HiJackers, Parasites, Rootkits, Rogue Security Products and many other types of threats.
Light on System Resources and won't slow down your computer like many other anti-spyware products. Won't conflict with your existing anti-spyware or anti-virus solution!
First Chance Prevention examines over 50 critical points of your system each time your system starts up and shuts down to eliminate threats before they have a chance to infect and infiltrate your system.
Anti-Spyware Coalition

The Anti-Spyware Coalition (ASC) is a group dedicated to building a consensus about definitions and best practices in the debate surrounding spyware and other potentially unwanted technologies.

Composed of anti-spyware software companies, academics, and consumer groups, the ASC seeks to bring together a diverse array of perspective on the problem of controlling spyware and other potentially unwanted technologies.